Sale!
DISCLAIMER: Results may vary. Results are based on individual circumstances and correct application of product
Dr. Hair USA – 2nd Generation Hair Building Fiber
#1 Best Seller
in Hair Loss
Due to high demand and supply chain issues, OUR STOCK IS LIMITED
Limited Qty. for Some Colors.


Hassle Free Returns
No questions asked, 30 days return policy.
Fast Shipping
All orders are shipped in 1-3 business days.
Secure Checkout
SSL Enabled Secure Checkout
✔ LOOK YEARS YOUNGER IN AS LITTLE AS 60 SECONDS – Dr. Hair USA's Second Generation Hair Fiber Makes Your Hair Look Fuller in Matter of Seconds without Expensive Hair Transplant or Surgery
✔ 100% CONFIDENCE IN YOUR HAIR, ONCE AGAIN – Dr. Hair USA is Confidence In A Bottle. It Gives You The Look Of That Youthful, Full Head Of Hair That You Were Once Proud & Confident In. No More Wondering if People are Staring at Your Thinning Hair or Bald Spot. 100% Complete Confidence.
✔ SWEAT, RAIN, and WIND RESISTANT – Dr. Hair USA Hair Fiber Clings onto Your Hair Like Magnet, and Will Stay on in Most Situations, and Comes Off Easily with Shampoo During Shower.
✔ #1 DOCTOR RECOMMENDED HAIR FIBER – Safe, Organic, and Non-Chemically Induced Dr. Hair USA Hair Fiber Uses Only Safe Gossypium Herbaceum Fiber. It is NOT Made with Ammonia or Formaldehyde Like Other Brands, Which Have Been Linked to Cancer and Other Skin Conditions.
✔ GET MORE FOR YOUR MONEY – Get Full 27.5 Grams of Hair Fiber, Which Can Last Up to 1 Year, Depending on How Much You Use.
✔ 100% SATISFACTION GUARANTEE – Don't like it? Return it. No questions asked.
Available Colors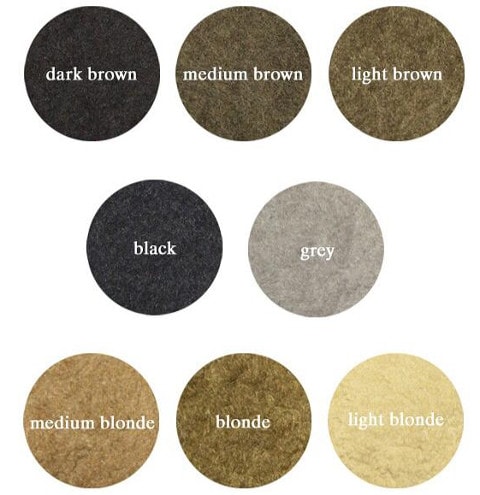 (Interested in other colors? Click here to join our other color waitlist.)
Breakthrough in Hair Loss Concealing Technology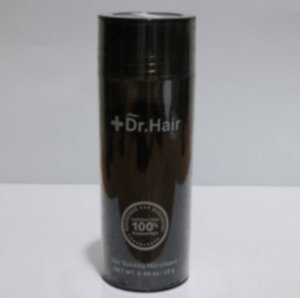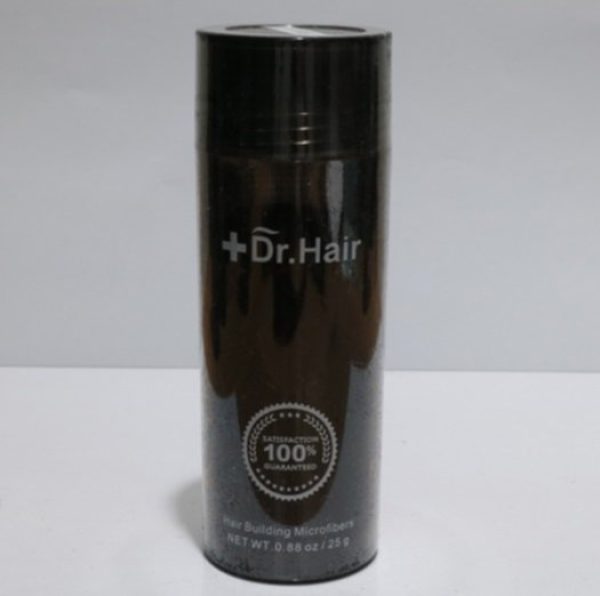 Made of natural, colored Keratin protein that is statically charged, Dr Hair USA Hair Fibers intertwine with your existing hair for a completely natural look. It resists wind, rain, and perspiration but removes easily with shampoo.
Dr. Hair USA Hair Building Fibers instantly give you the look of thicker, fuller hair. Our Hair Building Fibers are made of natural, colored Keratin Fibers that blend seamlessly into existing hair.
Made of natural, colored Herbaceum Keratin Fibers

Magnetized with static energy

Wind, rain and sweat resistant

Removes easily with shampoo

For all hair types and textures

For men and women

Clear bottle so you can see how much is left
Dr. Hair USA Hair Building Fibers has given millions of men and women the look and confidence of a full, thick head of hair and a more youthful appearance.
---
Before & After Pictures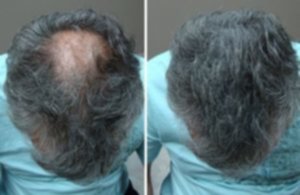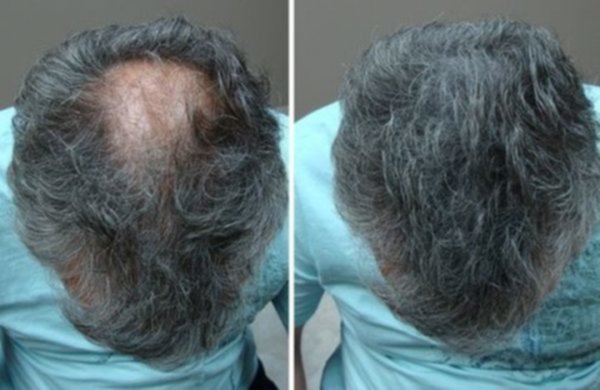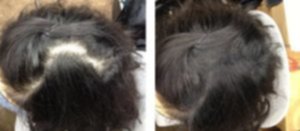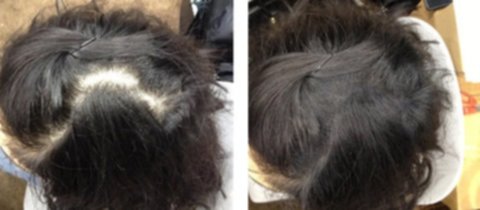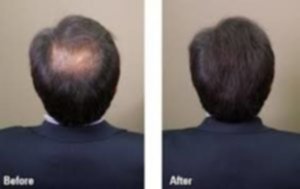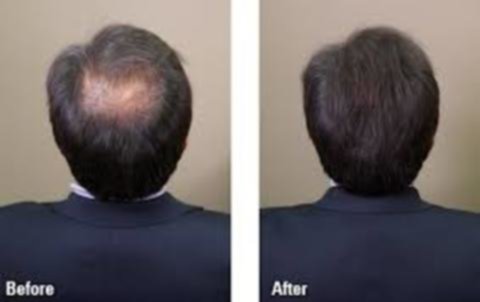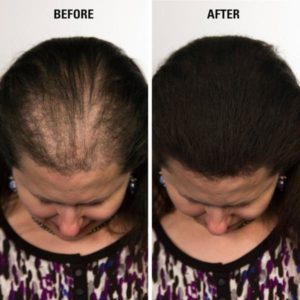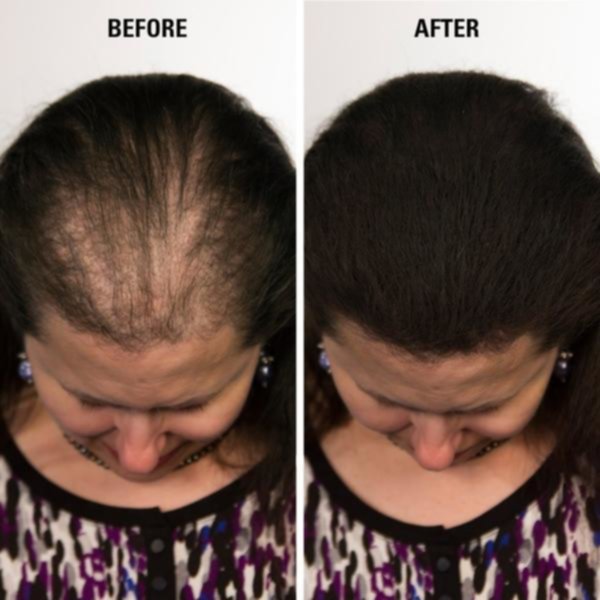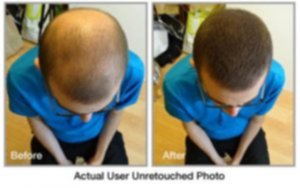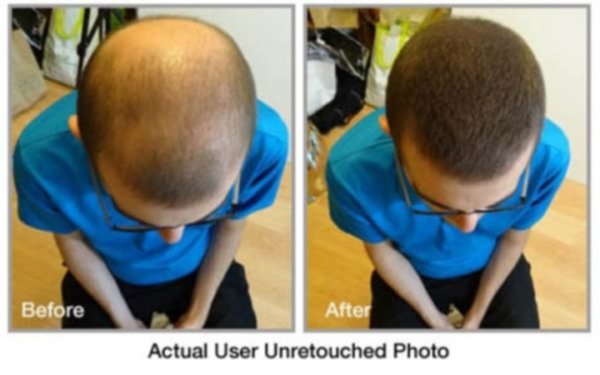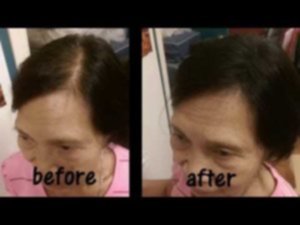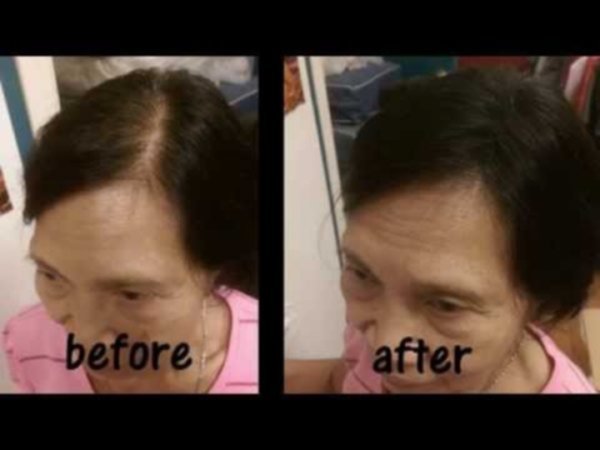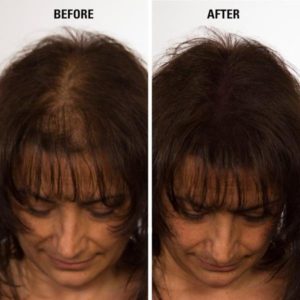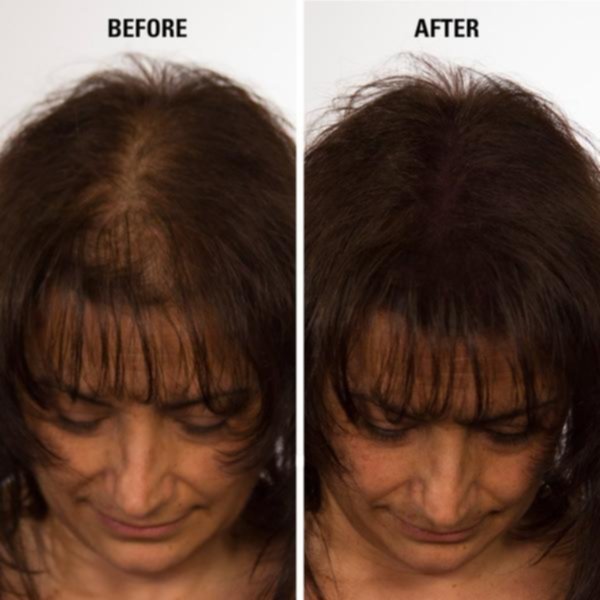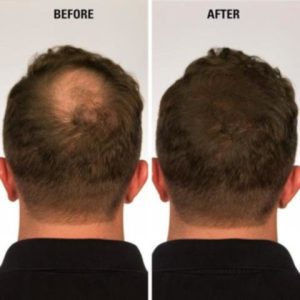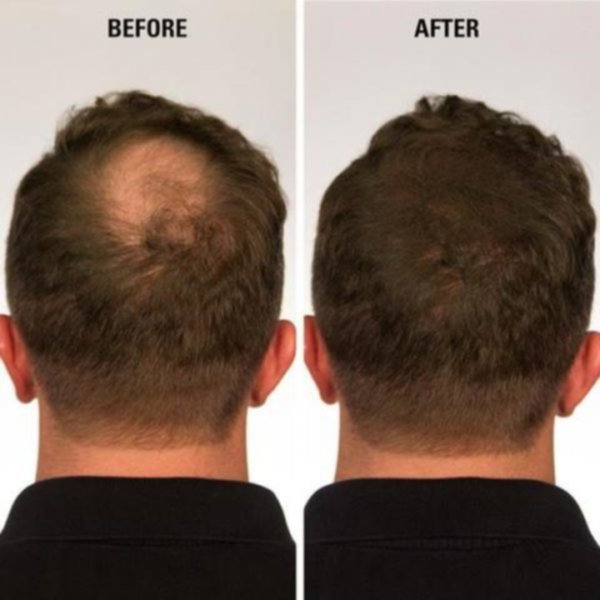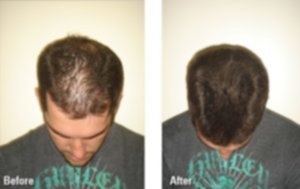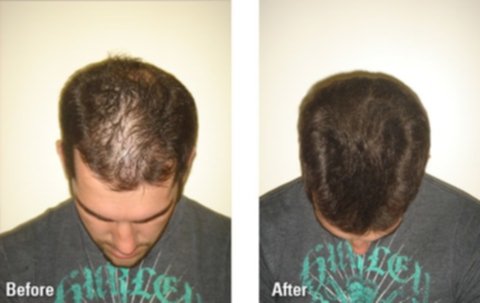 DISCLAIMER: Results may vary. Results are based on individual circumstances and correct application of product
---
FAQ
[
View the Full FAQ with Videos
]
Q: What is Dr. Hair USA hair fiber?
In short, Dr. Hair USA is confidence in a bottle. It gives you the look of that youthful, full head of hair that you were once proud & confident in, in seconds.
For the longest time, victims of hair loss, had few available choices on how to deal with this problem. Some people opt for hair grafting techniques, but these are expensive and not covered by insurance.
If the hair loss is gradual, some try to use of topical hair growth formulas like minoxidil. These products have proven helpful for some, but, unfortunately, only work as long as you continue to apply them.
Keratin Hair Fibers is a fast and reliable solution for bald spots and hair loss by instantly giving you the hair a fuller appearance.
The reason that Keratin Hair Fibers works is that it is made with natural-colored, vitamin-enriched fibers that have a negative electrical charge which allows them to naturally cling to the positive charge of hair.

HOW HAIR FIBER WORKS
When you sprinkle the hair fiber on the thinning area of your hair, the fibers automatically cling to your hair like millions of tiny magnets making each strand of hair instantly becomes thicker and fuller. Once the fibers adhere to your natural hair they stay in place until the next time you shampoo. Go about your day with confidence, hair fiber will leave you worry-free about those embarrassing thinning areas.

 It will neither irritate nor harm your skin or hair.

You will love the quick results of  hair fiber as they give you a natural, thicker looking head of hair that will last from day to night.
Hair building  fibers (or sometimes known as hair filler fibers) are a completely different approach to building thicker hair while immediately providing the illusion of the same. They are electrostatically charged fibers made from different materials. The higher quality ones are made of natural fibers.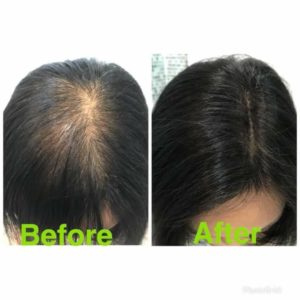 You apply the fibers by sprinkling them over thinning areas of hair, tapping them down upon the scalp with your fingers. The fibers cling to the existing hair and scalp and can be "settled" with a light application of hair spray. The hair filler fibers bind to individual hair shafts, making each strand of hair appear thicker.
They will not brush out or blow off in the wind, but will provide a natural looking scalp cover and hair filler until your next shampoo, when they wash completely away.
Q: How Different is Dr. Hair USA?
Dr. Hair USA uses natural resinous gossypium herbaceum fibers and keratin. It contains no formaldehyde, ammonia based derivatives, or preservatives, so the fibers will not damage the hair, irritate the scalp, block the scalp pores, cause dandruff, or any kind of long/short term hair or scalp damage.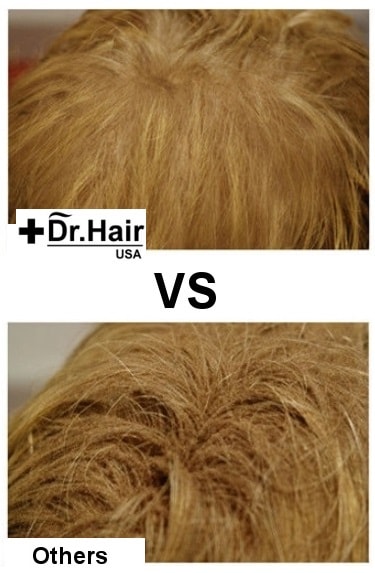 Dr. Hair USA has higher density & greater adsorption capability of static electricity, result shown as following: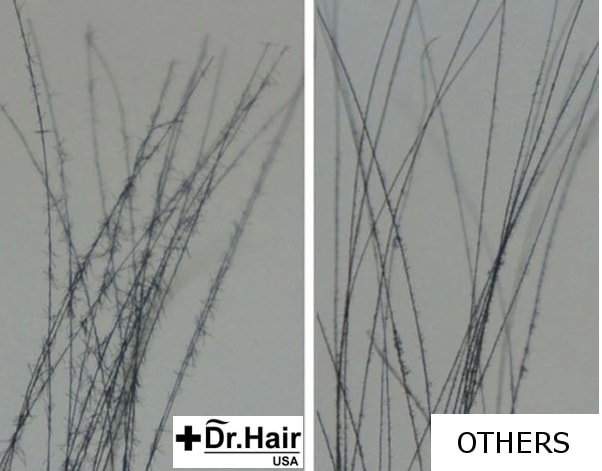 Dr. Hair USA hair building fibers is lighter and thinner, with better dispensibility and stronger adsorption capability of static electricity. Result is greater capability to intertwine with hair to create better appearance of real human natal hair, as it bonds 80% more securely to existing hair. Notice the 100x microscopic view of the hair fibers as compared to our competitor brands.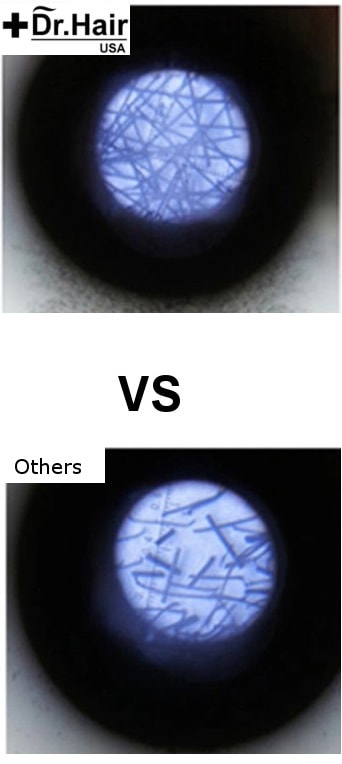 Dr. Hair USA has greater color stability against fade. This experiment shows Dr. Hair fiber and competitors soaked in water for one week: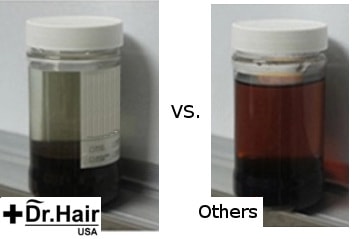 Q: Will Dr. Hair USA hair fiber work for me?
That's a GREAT question – the most often asked, by the way.
Not everyone is a candidate for hair fibers. Here are some that are PERFECT for Dr. Hair USA hair fibers
Here's a general rule: you need SOME hair on top of your head for Dr. Hair USA hair fibers to work.
Take a look at this male pattern baldness chart: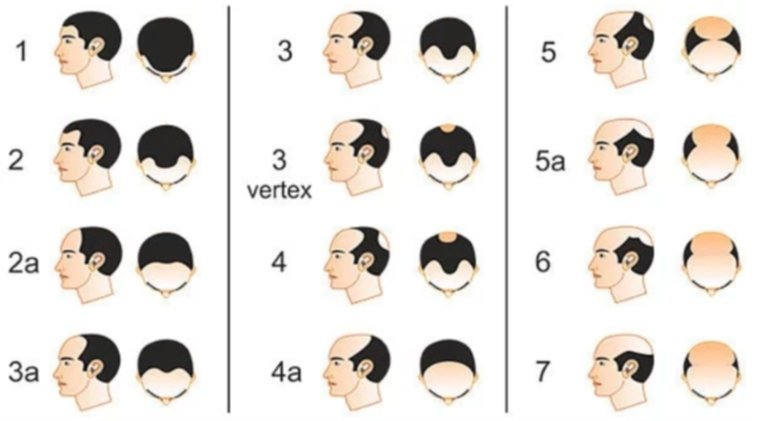 If you are in this category.. here's what you can expect
1 – Great fit. Recommended.
2 – Great fit. Recommended.
2a – Great fit. Recommended.
3 – Great fit. Recommended.
3a – Great fit. Recommended.
3 vertex  – Great fit. Recommended.
4 – Great fit. Recommended.
4a / 5 – Great fit. Recommended.
5a / 6 / 7 – Not recommended
Remember these are rough guidelines, and it all depends on your hair quality.
Q: How do I apply hair fiber?
Make sure you dry your hair. Style as usual.
Shake Dr Hair USA onto your thinning areas, as if you were shaking grated cheese onto a bowl of pasta.
If necessary,  you can gently pat the applied area to disperse the product. If you want more natural look, feel free to skip this step.
To create more natural look, comb or brush your hair around the area where you applied Dr.Hair.
If you want more "sturdy" fiber, apply a bit of hair spray to lock down the fibers onto your hair
Make sure you have mirrors positioned in such a way that you can see the areas you are applying the fibers on.
Here's a video from one of our regular customers (who also happens to be a doctor).
Q: How is Dr. Hair USA different from other brands?
Dr Hair USA uses natural herbaceum (cotton fiber), not chemically laced plastic based fibers.
Some hair fiber brands can cause scalp irritations.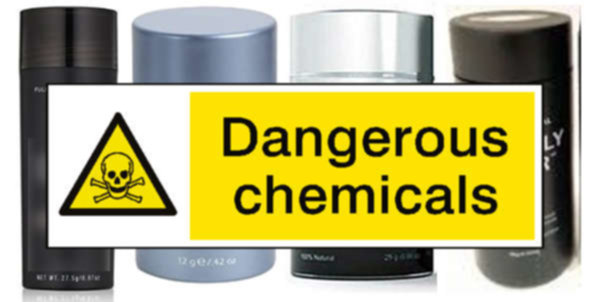 Other brands are known to use ammonia and formaldehyde derivatives, which have been linked to cancer and other skin diseases.
Would you use, or even recommend to a friend, products that contain harmful chemical laced products?
Probably not.
DR HAIR USA USES ONLY SAFE, PROVEN, ORGANIC INGREDIENTS
(Reference our MSDS, Material Safety Data Sheet)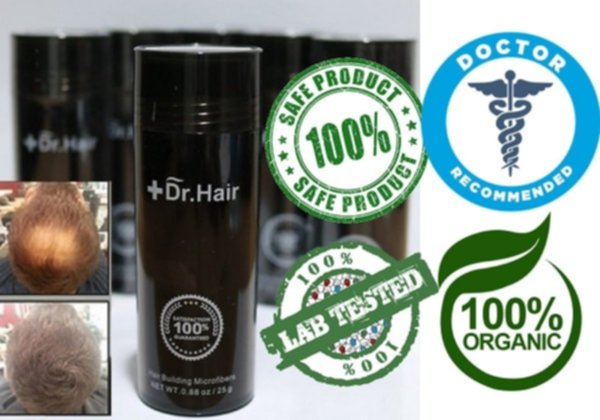 Dr. Hair USA hair fibers are made from Moroccan gossypium herbaceum, or regular cotton fiber.
100% organic, and never laced with known harmful chemicals.
In fact, even the electrostatisticity is far superior to the other brands, which gives the fibers greater "cling" without sacrificing the "voluminous" hair look.
Even its water & sweat resistance is much much superior to our low priced, low quality competitors.
Q: What if I don't like the product?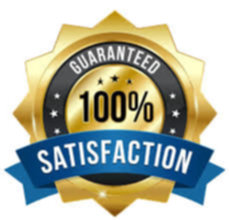 WE GUARANTEE YOU'LL LOVE IT
Don't like Dr. Hair USA?
Return it and we'll refund your money, no questions asked.
(Refer to our refund policy page for full details)
Q: Does Dr. Hair USA come off in rain or if I sweat?
Remember that is is hair fiber that attaches to your temporarily. So it will definitely come off lots of water (or sweat) is applied to it.
Unless you are in super heavy monsoon / thunderstorm where your scalp is directly facing in the direction of heavy water flow, Dr Hair USA hair fiber resists most light water flow.
We do not recommend that you use the hair fiber if you know that you'll be in a situation where you are constantly sweating (like in gym, wearing a hat, or any condition that might cause sweat to collect & flow down your scalp).
Other than that, Dr Hair USA fiber will work in most social conditions
Q: How long does 1 bottle last?
It depends on how much use on daily basis, but for people with moderate thinning hair, it can last anywhere between 2 and 12 months.
Much shorter if you use more frequently, and less if you use sparingly.
Our customers have reported an average of 3-4 months.
Q: What colors are available for Dr.Hair USA?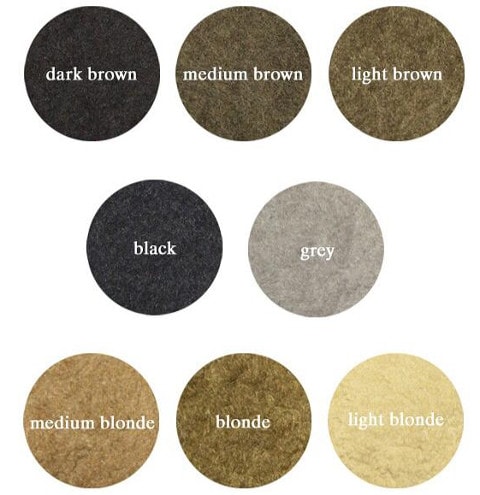 We currently do not have other colors unfortunately. If you'd like us to carry new colors, please request which colors you want so that you can be notified when they are released.
Q: How long will it take to receive my bottle of Dr. Hair USA?
A: In US, we use standard US post office shipping. So it should take 2-4 business days.
In Asia, 1-2 days from day of order since we use Kerry Express so you can rest assure that you will receive the product as quickly as possible.
---
We're Green!
New! Environmentally friendly bottle with 45% less packaging material.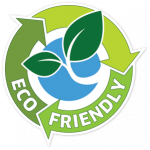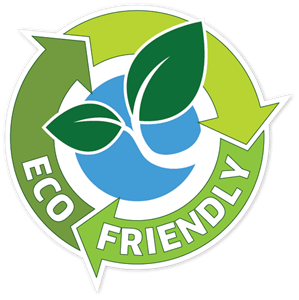 Only logged in customers who have purchased this product may leave a review.